Assisted Living
At Rose Pointe Assisted Living, we are here to make a difference every day in the lives of our residents. We help our seniors pursue their passions that feed their soul. We offer continuing education classes, fitness activities and wellness programs, arts and crafts, a full service dining experience, transportation to events, and even backyard barbecues. We are blessed to be given the opportunity to serve those that once cared for us.
Our parents want their independence and want to live their own lives as they see fit, yet they may need a little help to remain as independent as possible. If your elderly parent is in relatively good health and doesn't need a lot of assistance with everyday tasks, an assisted living facility is a terrific option. The Rose Pointe lifestyle offers an actively engaging atmosphere that offers everyone opportunities to participate in a variety of life enriching activities to stimulate the mind, body and soul.
Rose Pointe provides Assisted Living services in Spokane Valley at an affordable price. Monthly rates start at: $2,205 for a semi-private room, $3,095 for a private studio and $3,575 for a private one bedroom. We also accept Medicaid.
Assisted Living Activities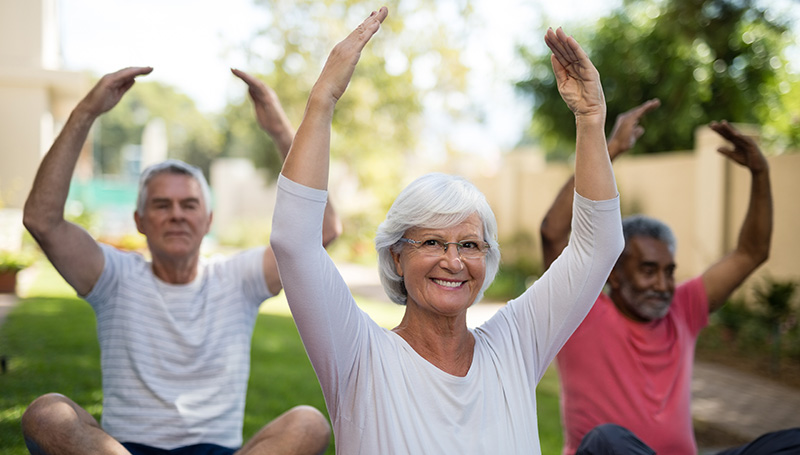 Passion is the oxygen of the soul. When we do the things we love, our whole world becomes brighter. At our senior care facility, we provide the tools to feed your elders passions. No matter how slow our elders go, they are still lapping everybody on the couch.
Our life enrichment managers will get your loved ones in shape with exercise, fitness and wellness programs. These services are designed to meet each residents physical social and spiritual needs; all are designed to be purposeful and therapeutic in nature. We believe health is much more dependent on our habits and nutrition than on medicine.
Daily Living Services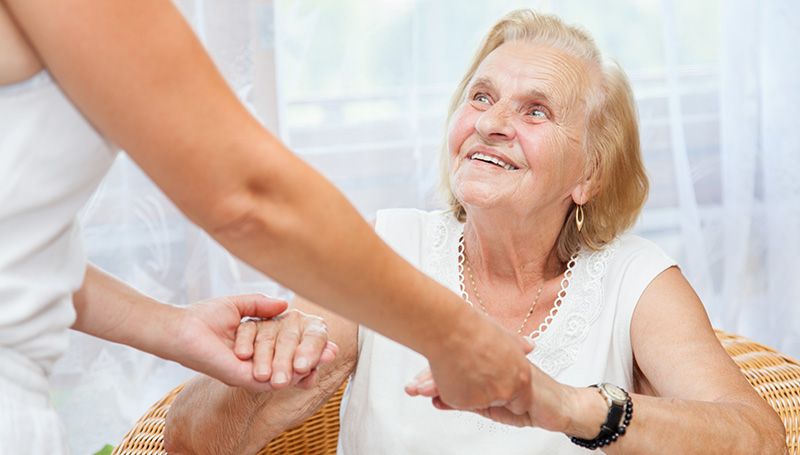 A huge benefit to assisted living can often be getting help for the simplest of things. We provide assistance as needed with dressing, grooming, bathing and other activities of daily living, to the extent allowed by state law.
We understand that you might want to help your parents or loved ones with their personal care, but we must ask you to let us provide this for them. If any of our residents require service(s) that we do not provide, we will re-evaluate them and provide you and them with the options available to them.
Transportation Services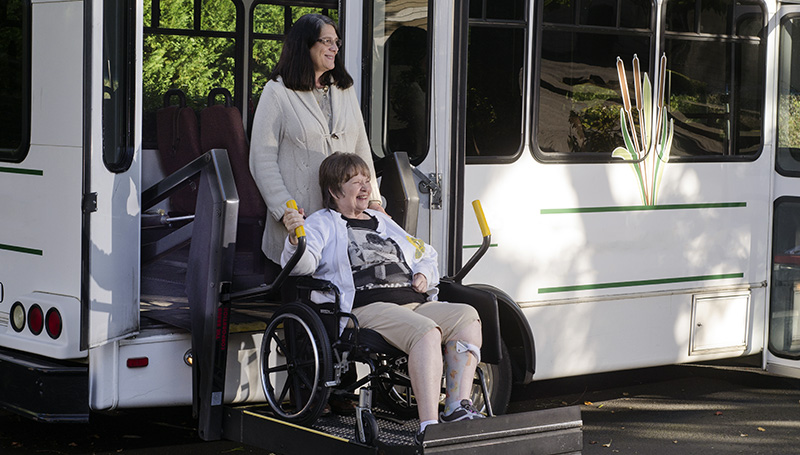 It feels good to get out of the house and we know it. Many older adults prefer to lead busy lives and sometimes require transportation. Our residents love shopping at the Spokane Valley Mall and going for a swim at the YMCA. We also take them on frequent trips to Mirabeau Point Park. We also provide transportation for doctor's visits. Our assisted living services at Rose Pointe will take your elderly parents where they want to go.
Our transport runs on Mondays and Thursdays in the Spokane Valley. All outside transport must be made through alternate modes.
Additional Services
If our residents request, our senior care staff will help them obtain and coordinate services such as: transportation to medical services and recreational activities, physician services, pharmacist services, mental health services, physical or occupational therapy, hospice, home health care, podiatry, barber/beauty services, and other services necessary to help them maintain as much independence as possible.
We cover many services under the basic rate, but understand that some of our seniors will also want additional services not covered by our basic rate. The following additional services can be purchased at the residents own cost, to the extent allowed by Medicaid laws:
A private in room telephone line service.
Room tray requests for other than temporary illness are three ($3.00) per tray/meal.
Arrangements can be made for onsite physical, occupational and speech therapy services that may be paid for privately, private insurance, Medicare or Medicaid.
We contract with a pharmacy for services that may be paid for privately, private insurance, Medicare or Medicaid.
Assistive devices, therapy services, lab services and oxygen therapy.
Cost for events and activities outside the facility.
Pet fees of $500/pet
If you are interested in a service, item or activity that has not been listed please contact our Executive Director who will see what arrangements can be made for you.
Meals and Snacks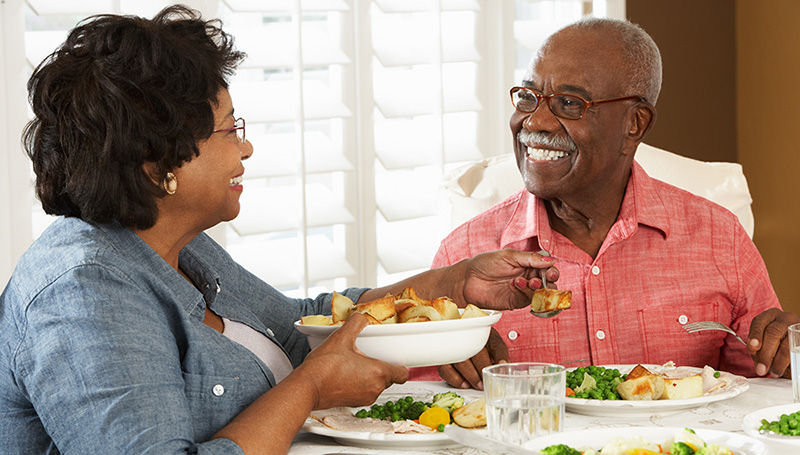 Three nutritionally well-balanced meals per day are included in the Basic Services Rate. Snacks are also available to residents as needed. Every effort is made to use low sodium food along with no concentrated sweets. Food is deliciously prepared with herbs and spices and no added salt.
An example of one of our weeks delicious menus
Monday
Tuesday
Wednesday
Thursday
Friday
Saturday
Sunday
Cereal, French Toast, Eggs, Bacon, Juice, Milk
Cereal, Eggs, Sausage, Toast, Juice, Milk
Cereal, Scrambled Omelet, Toast, Juice, Milk
Cereal, Pancakes, Bacon, Juice, Milk
Cereal, Biscuits & Gravy, Eggs, Toast, Juice, Milk
Cereal, Eggs, Bacon, Toast, Juice, Milk
Coffee Cake, Cereal, Eggs, Sausage, Toast, Juice
Lunch - 11:30am-1:00pm - (optional Chef Salad)
Italian Sausage & Peppers, Fluffy Ride, Vegetable, Banana Pudding
Pork Chops, Mashed Potatoes, Green Beans, Coconut Cake
Chicken & Pasta Alfredo, Zucchini & Onion, Fruit Jell-O
Beef, Egg Noodles, Peaks / Carrots, Strawberry Shortcake
Poached Cod, Rice Pilaf, Green Beans, Chilled Fruit Salad
Frito Pie, Spanish Rice, Cream of Corn, Watermelon
BBQ Beef on a Bun, Potato Wedges, Cooked Carrots, Angel Food Cake
Dinner - 4:30am-6:00pm - (optional Chef Salad)
Meatballs with Noodles, Marinara Capri Vegetables, Fruit Salad
Chicken Sandwich, Tomato & Onion Salad, Cranberry Peaches
Chili Burger, French Fries, Coleslaw, Mandarin Oranges
Spaghetti with Meat Sauce, Green Salad, Garlic Bread, Pineapple
Grilled Chicken Sandwich, Coleslaw, Pears
Hot Dogs, Fries, Baked Beans, Banana Muffins
Spaghetti Casserole, Ham & White Bean Soup, Fruit Cocktail
Facilities Provided
Nobody likes paying utilities bills. We provide all the utilities including light, water, heating and air conditioning under our basic rate. We also provide access to a free telephone in an area that provides privacy. Our senior living facilities also have commercial grade laundry machines that are available for use by our residents any time.
Personal Items Provided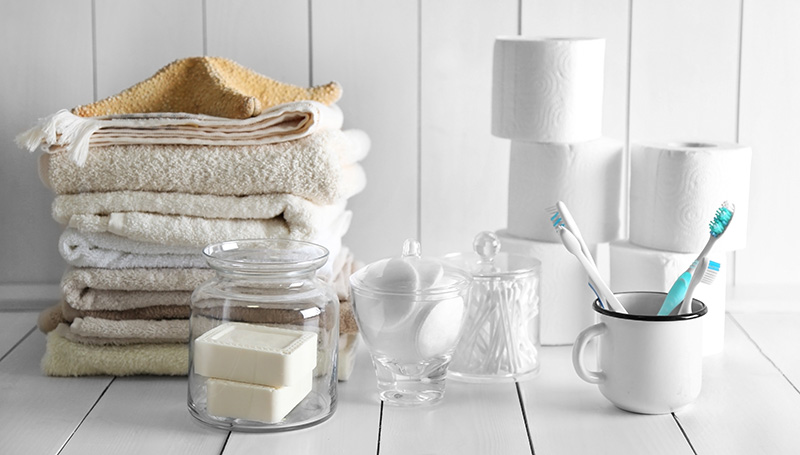 We provide general personal care items needed by our residents such as soap, shampoo, toilet paper, toothbrush, toothpaste, deodorant, sanitary napkins, and disposable razors. This does not include items covered by medical coupons. Every resident can also choose to purchase his or her own name-brand personal care items.
Decorating and Alterations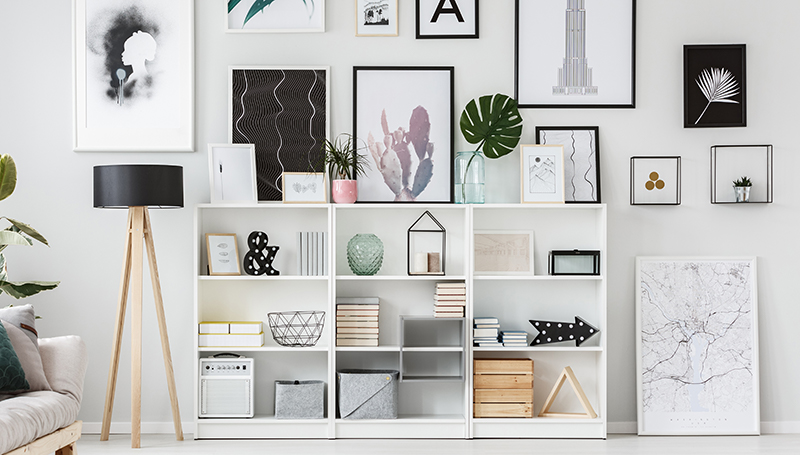 Your parents and loved ones have their own personality and style. We welcome and encourage them to decorate their suite as they wish. Feel free to bring furnishings and linens from home or go on a shopping spree to dress up your unit.
If your loved ones do not want to bring any furnishings, linens, towels, washcloths, and don't want to bring their own bed, chair, nightstand or lighting, we've got them covered and will provide those for them. For anything they want to secure, we can also provide a lockable storage drawer.
All decorations should be safe for everyone at the facility and shouldn't cause structural or physical changes to the unit. Keeping everyone safe is a top priority so please do not change locks, add locking devices, or make any modifications to the unit that would normally require the assistance of electricians or contractors.
Living With a Companion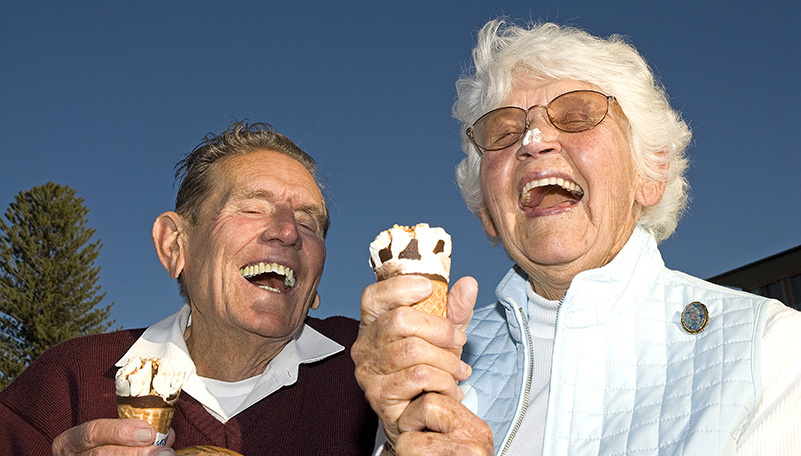 It is human nature to crave for relationships. The deeper and more constant these relationships, the better. Without them, we're drained of energy and purpose. Our companion suites offer the single best way to diminish the feeling of loneliness and return to the joy of living.
We offer both private and semi-private living at Rosepointe. Both types of rooms come with window coverings, floor coverings and a trash can. Semi-private living is available to married couples, and to roommates of the same sex.
Living With Pets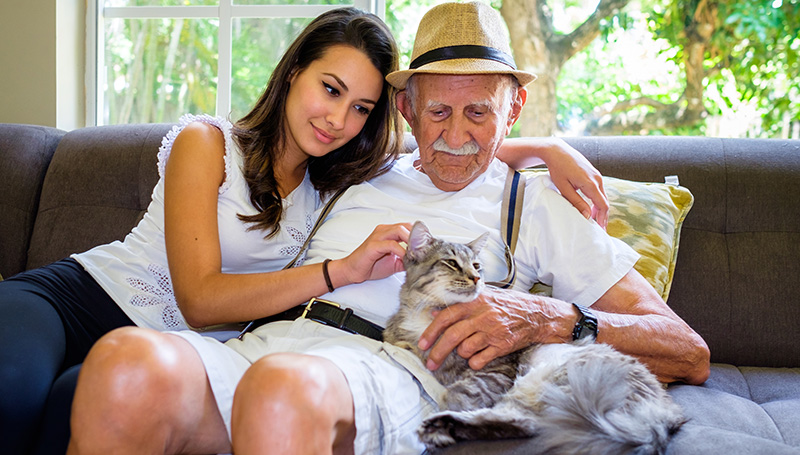 Pets can make the best friends and companions. They are some of the best listeners, enjoying every story they hear. They get us outside and moving which elevates our mood and gets us active. Many of our senior residents choose to bring their companions with them to Rose Pointe.
There is a non-refundable pet fee of $500 per pet, regardless of pay status. Pets are permitted upon prior approval of Executive Director. Turtles or any creature that requires standing water will not be permitted. Each resident that brings in a pet must agree to appropriately care for the pet without staff supervision. Please refer to Facility Pet Policy for any questions.